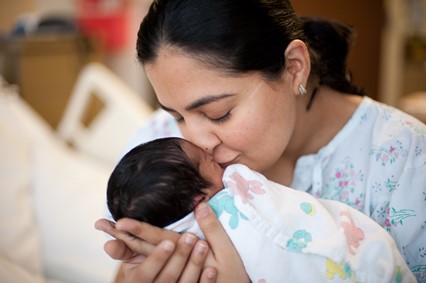 Overlake Welcomes 4,000 Babies Each Year
Women's and Infants' Care
From Prenatal Care to Caring for Baby
Overlake's Women's and Infants' Center provides a continuum of care designed for women's unique healthcare needs. Our Childbirth Center, Neonatal Intensive Care Unit (NICU), and Women's Outpatient Services are second-to-none in delivering superior patient care.
The Mom and Baby Care Center offers postpartum care, breastfeeding support, baby care classes, and more.
Your contributions help provide
The latest proven technologies.
Advanced facilities with healing environments.
Outstanding clinical care delivered by highly skilled and caring professionals.
The ability to keep families close to home, secure in knowing their baby is receiving world-class care.
Make your designated donation now, or for more information contact the Foundation by email or call 425-688-5525.